Mini Excavator
Sunward products have been exported to more than 60 countries and regions in Europe, America, Asia, Australia and Africa, so far, the exportation volume of the mini excavators has reached nearly 10,000 units, and in Europe, "SUNWARD" is the only Chinese brand that can compete with the excavators of American, European and Japanese brands.
SWE08B
Operating weight: 1.01t
Bucket capacity: 0.022m³
Engine power: 7.2kW/2400rpm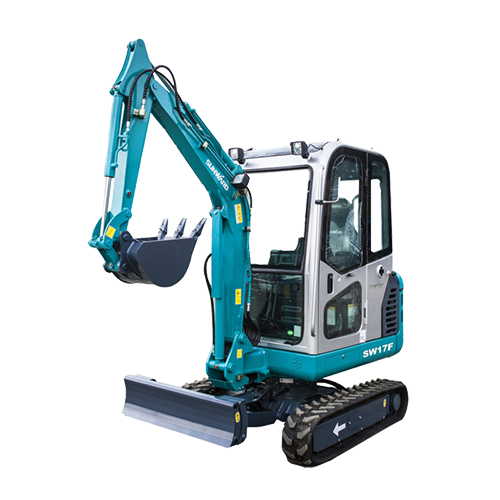 SWE17F
Operating weight: 1.87t
Bucket capacity: 0.04m³
Engine power: 11.2kW/2400rpm

SWE18F
Operating weight: 2.17t
Bucket capacity: 0.04m³
Engine power: 12.9kW/2200rpm

SWE25B
Operating weight: 2.58t
Bucket capacity: 0.066m³
Engine power: 15.5kW/2200rpm

SWE30UB
Operating weight: 3.46/3.47t
Bucket capacity: 0.08m³
Engine power: 19.2kW/2200rpm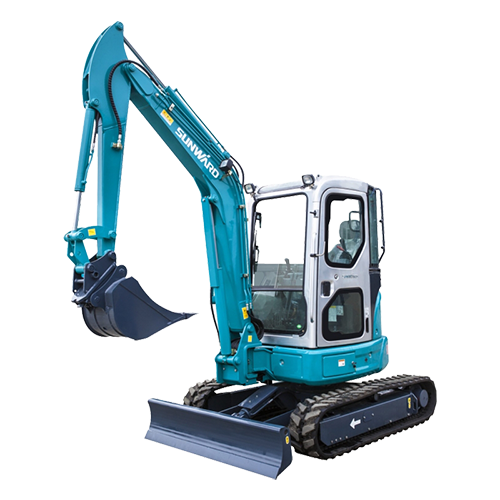 SWE40UB
Operating weight: 4.13/4.22t
Bucket capacity: 0.11m³
Engine power: 23.8kW/2300rpm

Medium Excavator
SWE series medium hydraulic excavators have taken over the robust style of full range of Sunward products, streamlined appearance and clouds pattern and adopted the idea of "integrated innovation" and "open innovation". Launched as a pioneer series products for urban construction, such product features reliability, high efficiency, energy saving and comfort, it is developed relying on Sunward long-term accumulation of machine design and electro-hydraulic integration technology. Its main component is the power and hydraulic systems customized by cooperation with internationally renowned strategic core parts suppliers and the self-developed control and monitoring system is its core. The machine is equipped with a high-grade cab that conforms to the Europe FOPS / ROPS safety standards, with the front view in conformity with ISO standards and a minimum range of surrounding blind view area; in addition, the machine is provided with a new self-folding seat and an operating handle for easy control; with simple and convenient maintenance as well as a monitoring system characterized by wide viewing angle, high definition, high brightness, friendliness and rich content, the machine can be used to carry out various construction tasks of earthwork and so it is called the new power of earthmoving equipment. By virtue of its excellent performance and reliable quality, the medium excavators are widely used in the first-line project construction all over the Country and have a wide application in the national water conservancy system, and therefore, it is worthy of the title "Specialized earthmoving equipment"!
SWE210B
Gross weight: 21.3t
Bucket capacity: 0.95m³
Engine power: 122kW/2000rpm

SWE215E
Gross weight: 21.3t
Bucket capacity: 0.95m³
Engine power: 124kW/2050rpm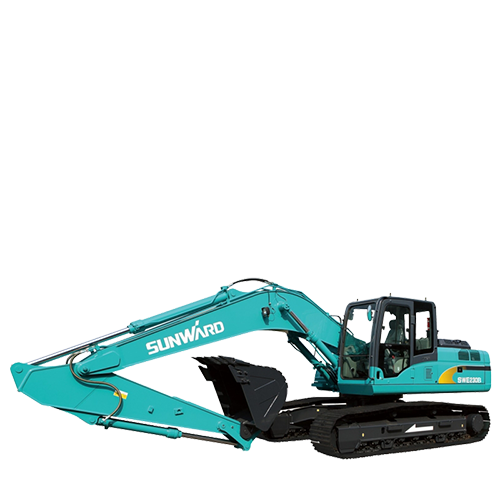 SWE230B
Gross weight: 22.6t
Bucket capacity: 1.05m³
Engine power: 132kW/2000rpm